B20: fostering the international growth of smes
Dec 2, 2016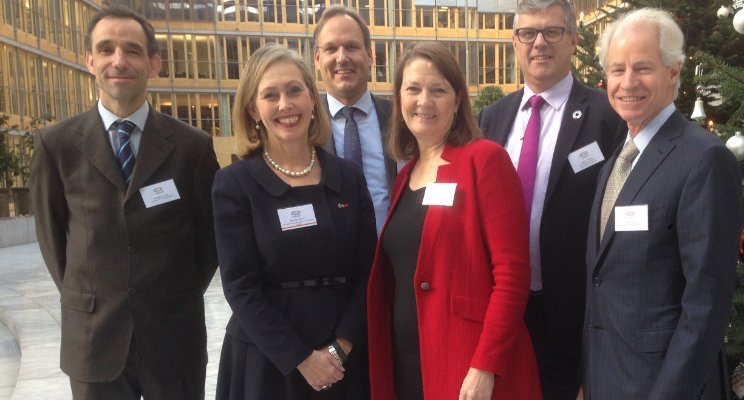 Today, on the 2nd of December, I have the pleasure of participating in the discussions of the B20, the international business community forum that makes recommendations to the G20 leaders. My involvement in this forum is a direct outcome of the International Summit of Cooperatives, which led to the recognition on the part of the B20 of the importance of cooperatives as levers of sustainable development around the world.
After holding talks long-distance over the past few months, we have met in person today in Berlin for our first face to face working session. I have co-chaired the thematic group on small and medium-sized businesses, whose recommendations aim to facilitate the international expansion of SMEs, access by SMEs to the digital economy, and the application of measures advanced by the G20 to improve the financing and growth of SMEs. Around the world, as in Quebec, most new jobs are created by SMEs.
Promoting SMEs' growth is the surest way of fighting unemployment and improving living conditions in communities. As I also represent an institutional investor (Investissement Québec) and a council of leaders on the economy and innovation that was recently set up by the Government of Quebec, and I have maintained that economic stability depends on three pillars—private enterprises, public enterprises and cooperatives—operating side by side to create a dynamic, responsible and inclusive economic ecosystem.
One of my main focuses was also to promote regulatory equity for cooperatives, which are often subjected to different rules. I have emphasized the specific importance of cooperative financial groups, which are more inclined to support SMEs. I have insisted on strategic investment by big business in SMEs. I have advocated for better integration of new business models (collaborative economy) and financing (social financing) as factors in support of entrepreneurship, and more specifically of women's participation in economic life.
Our recommendations will be developed for submission to the G20 leaders, who will be holding their next summit in Hamburg in July 2017.