"With cooperatives, the future is: ..."
Oct 1, 2016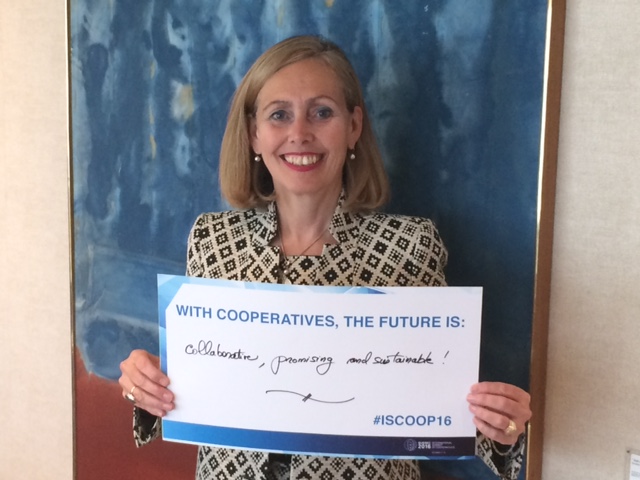 "With cooperatives, the future is: ...", that is the theme of the social campaign we will be running throughout the International Summit of Cooperatives. To take part, complete the sentence using this poster available on the Summit website. I gave it a try myself!
"With cooperatives, the future is collaborative, promising and sustainable"
Collaborative businesses Communities create cooperatives to meet their needs. Therefore, by their very nature, cooperatives are enterprises with a human focus. They put their unique values and principles—self-help, self‑responsibility, democracy, equality, equity and solidarity—into practice by placing the community and their members first in their actions.
Efforts with promising results During the Summit, a half-day collaborative workshop dedicated to the UN's Sustainable Development Goals (SDGs) will be held to come up with specific solutions to address 5 key issues. By the end of the brainstorming session, we will have an action plan with concrete actions that will be taken by the global cooperative and mutualist movement with the aim of helping to achieve the UN's SDGs.
Promise for a sustainable and prosperous future With their unique model, their values and their inclusive governance, cooperatives contribute in a tangible way to sustainable community development. Their stability and their influence on the local, regional and global economy enable them to guarantee a prosperous future for generations to come.
And you? How do you see the future with cooperatives?